Contact Us - Call or Text: 828-245-4090 - Email: Info@ragutters.com
Trusted Since 1996 - Fully Insured - Hablamos Espanol
Services
We custom fabricate on the spot, seamless 5" and 6" K style gutters.
We are the pros when it comes to installing gutters for your home. Our Experience and Professionalism make all the difference!
If your home needs gutters, don't put it off until there is costly damage. Call us today! 828-245-4090
A Rainbow of Color Options allow us to 'blend in' or accent your home's color and architectural design features, with our seamless gutters.
Note: These are only close Computer Simulations; Your RA representative will show you accurate samples.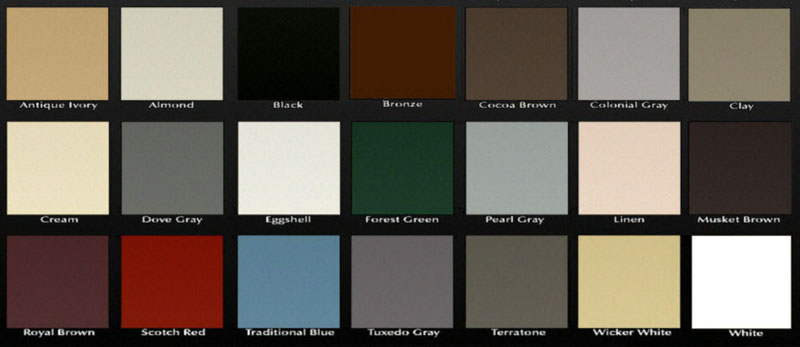 RA SEAMLESS GUTTERS, LLC - 414 Oak Street Extension, Forest City, NC 28043