Contact Us - Call or Text: 828-245-4090 - Email: Info@ragutters.com
Trusted Since 1996 - Fully Insured - Hablamos Espanol
About
Highest Quality and Workmanship
R A Seamless Gutters specializes in 5" and 6" K style Seamless Gutters and Multiple Different Types of Gutter Guards.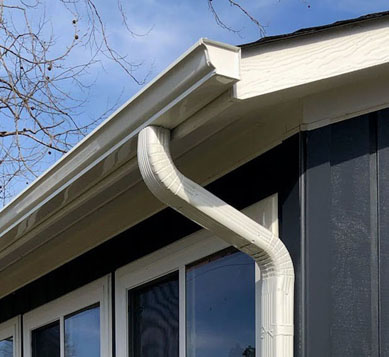 We use only the Finest Materials and Highly Trained Professionals.
We are fully insured and have taken great pride in our work for many years since 1996!
If you are within a 40 mile radius of Forest City, NC; give us a call! 828-245-4090
We serve the following NC areas:
Asheville, Boiling Springs, Bostic, Caroleen, Casar, Columbus Ellenboro, Forest City, Green Creek, Green Hill, Hendersonville, Kings Mountain, Lake Lure, Lawndale, Mill Spring, Polkville, Ruth, Rutherfordton, Shelby, Spindale, Tryon and Union Mills
Along with All Other Surrounding NC Areas
What are RA Seamless Gutters?
Seamless gutters have no seams to leak, separate or sag like traditional gutters. In other words; a single continuous gutter, formed and sized perfectly on the spot, for your location!
There are countless benefits to RA Seamless Gutters
Here are just a few:
• No seams so no bothersome leaks
• They stay level so you get better water flow
• No sagging
• You can pick from over 20 colors to compliment the color of your home
Why should I have RA Gutters?
Having a properly working gutter is very important but is often overlooked.
Here is a list of reasons to make sure your gutters are in good shape:
• Moisture Control: Mold and fungus thrive in cool, wet environments
• Keep windows and doors dry.
• Limit Splashback Keep siding and masonry looking good by limiting splashback
• Decorative Detail: Gutters can add a touch of decoration that looks good on any home.
RA SEAMLESS GUTTERS, LLC - 414 Oak Street Extension, Forest City, NC 28043